A TOUGH BUT REWARDING WEEK
It's been a tough, but rewarding week in which I spent most of my time in the Casino Barcelona in, yep, you guessed it... Baaaaaaaaaaaarcelona!

This isn't my first visit though - when I was 17, I won a scholarship to study the magnificent architecture of Anotnio Gaudi, an absolute treat at the time for someone keen on the arts. On this occasion, however, visiting the sights was out of the question as the opening EPT of the new season was already underway.
Although the blondeites failed to make much of an impact, JP one of the few successfully flying the blonde flag, we somehow managed to land 2 Brits on the final table, an incredible feat considering the recent Scandinavian invasion.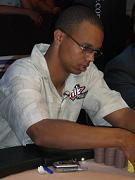 And it was also great to witness Phil Ivey take the runner-up spot. Seeing the best player in the world run so well in his first EPT is not only going to make the whole thing ten times more entertaining, but also re-assure the dark side of my mind that poker isn't the solely luck-orientated game that so many people suggest it is. Ivey is the master and he has proven he is on a regular basis - it's just a shame that he couldn't take top honours.
That title went to Bjorn Erik Glenne, a 35-year old pro' from Norway. He fully deserved the accolade, even outplaying Ivey on a number of hands.
It's always slightly bizarre when I spot Ivey at an Event. He's so quiet and reserved, yet seems to attract a heap of onlookers. Even Matusow or Brenes couldn't attract the crowds Ivey did, no matter how big their pantomime was.
On a personal note, I just love watching Ivey. He barely moves an inch, but there's something about him that makes onlooking so much more fasinating. Every pause, every moment he thinks about a hand, I just can't help but be intrigued, constantly wondering what's going on in that complex mind of his and why exactly he is so much better than everyone else.
But that's enough about the Main Event, it's time to move onto Paul Parker...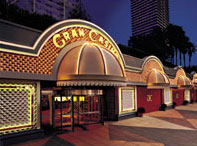 Due to the lack of taxi service and the swarms of Spaniards roaming the streets, getting home was a complete struggle, especially with the burden of our heavy laptops and the constant threat of being mugged. (Matt Tyler was knocked unconcious and mercilessly pillaged earlier on in the week.)
Come 5am, however, we met up with Paul, Stephen Bartley and David Lloyd, all struggling to find a way home. "Let's walk," suggests Paul, "It's not that far."
As a result, we didn't return home until 6.30am, predominatly due to the persuasive powers of Paul Parker who was adamant that we were only a short walk away.

30 minutes of wandering aimlessly through the dark mugger-infested streets of Barcelona with Mr Parker saying "It's the next street" at the end of each road, Paul suddenly turns around and asks, "You are going to this place aren't you?", to which Jen and I reply "No"

Sigh, out comes the map and, after a slight detour, we eventually manage to stumble across our hotel, a mere 90 minute stroll.

I got a taxi on the next night...

Due to the inability to adjust my body-clock, the long working hours, and the difficulties in getting back to the hotel, I managed very little sleep in Barcelona, finally finishing with just the three hours on my final night - not great, but difficult to avoid under the circumstances.
It only takes a day or two to get back into the swing of things though, and that's exactly what I intend to do. A well deserved rest, and then back onto the cash tables to earn some dough. I need to maintain an income, but it's difficult when I'm updating. Next stop is only a few days away - Thursday's London EPT.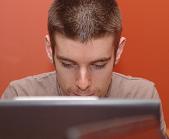 Okay, that's the tough, so what about the rewarding. Well, this job is still the mutt's nutts, and, quite frankly, I'd do these updates for free - as long as my expenses were paid for, I'd happily continue to stand at tableside, notepad and pen in hand - it really is that much of a joy.
It wasn't that long ago that I was working a 9-5 office job, bored out of my brain and praying for something else to come along - so for that, I am truly grateful for the position I am in. And you know what, tough work aside, it really is a fun job. Just to be there, in the mix of things, watching poker history unfold is reward enough.
However, there are times when I feel I deserve a treat, and that will come in the form of my upcoming live poker binge at the Gutshot. Their London Masters festival will be offering five very affordable freezeouts, so I intend to play the lot for a total of £1,050.
Should be fun.